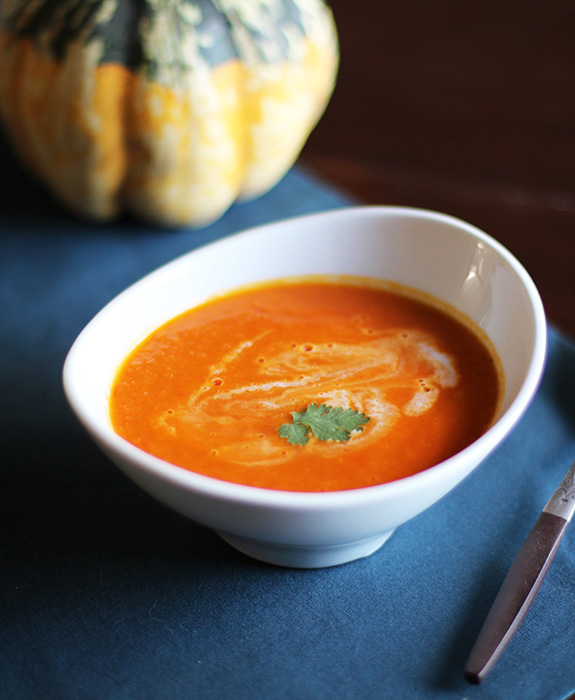 I'm suffering from a major case of autumn envy.
On Facebook friends who don't live in Los Angeles talk about brisk, sunny days and post photos of themselves wearing adorable trench coats and boots while I sit, sweating, in a limp tank top and stupid shorts. It's October. It was 96°F today.
So in rebellion, I made soup.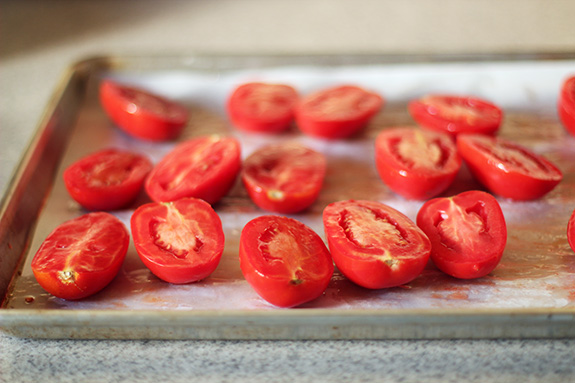 I'll admit there is something nice about the overlap between summer's bursting produce and the comforting vegetables of fall. Dark red summer tomatoes are cheaper at the farmers market now, as vendors try to sell off the last of the season, and winter squash has started popping up, with names straight out of J. Crew's fall collection. Butternut. Ambercup. Acorn.
This summer-fall hybrid time seemed like the perfect moment to try a recipe I pinned ages ago, a vegan tomato-squash bisque made with coconut milk instead of cream from the lovely blog Honest Fare. The tomatoes and squash are roasted first to concentrate their flavors, then simmered in coconut milk and vegetable stock before being whizzed into a smooth puree.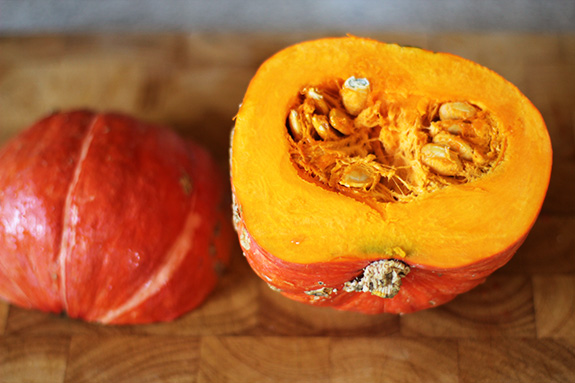 To play off the coconut, I added fresh grated ginger to the mixture and skipped the basil called for in the original recipe. I also used light coconut instead of full-fat, which I think lets the flavors of the vegetables come to the forefront: the bright tomatoes, the sweet squash. It's a cross between a Thanksgiving-ready creamy butternut soup and a fresh summer tomato soup and I like it so much I've made it twice, even during this endless Indian summer.
{ read more }