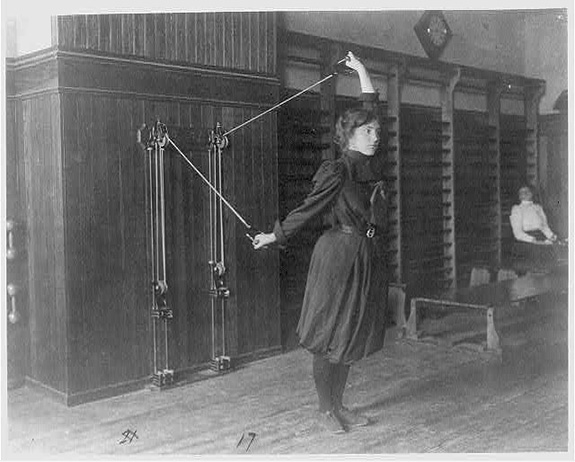 I love January. I love that feeling of fresh starts, anything-is-possible and refocusing on what really matters. And of course I love that everyone spends the month talking about eating better and healthier, holiday regrets be damned.
It doesn't bother me if everything I strive for in January isn't done by December. What matters is the striving.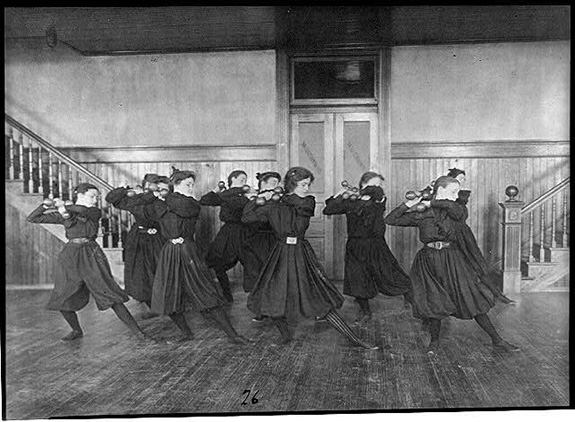 Last semester was really hard. Between school and writing, I filled myself to the brim, with no real day off during the week. The first thing to go when time was short was exercise. Rob and I had to cancel our membership at our beloved CrossFit gym when I started grad school and although my school has an incredible gym, I've come to the unfortunate realization that I'm not very good at motivating myself when it comes to fitness. I'm just a sedentary, introverted bookworm at heart. Movement and gym machines and leaving the house just don't come naturally.
But I like running. I like running, but I've never stuck with running. In 2013, I want to change that. The first step: signing up for a 5k in March with my friend Meg. It's small, it's just a "fun run," it's nothing compared to what the triathloners at the same event have to do. But it's still something.
And if these high school girls circa 1899 can get in shape while wearing long, woolen black dresses, I can suck it up and run 3 miles.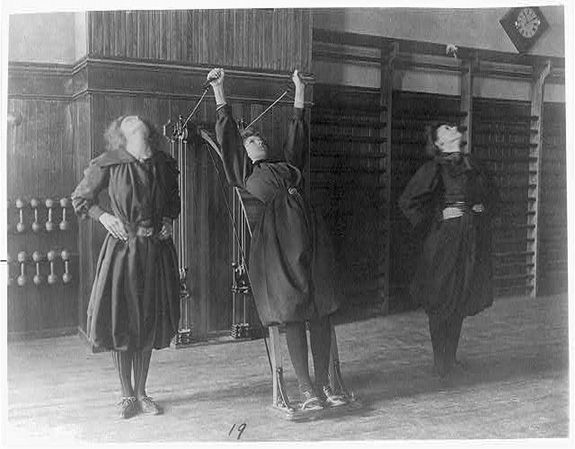 (Images: Library of Congress)