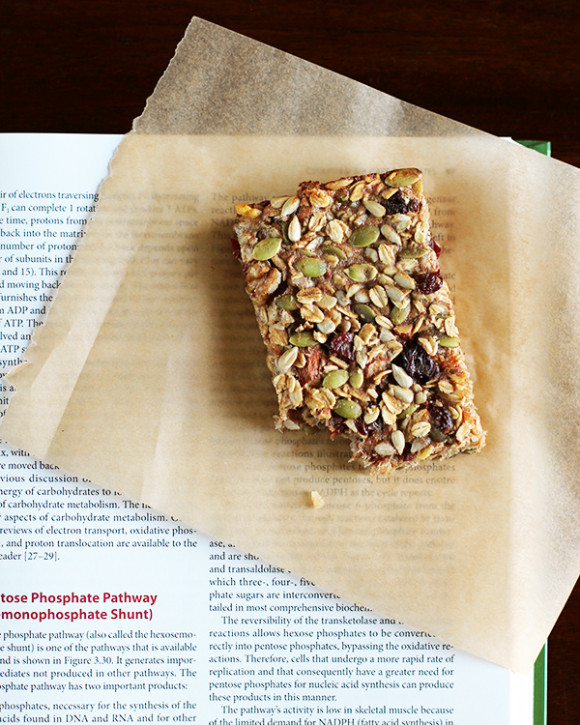 A year ago I was starting grad school and it felt like I was 18 and a freshman again, wandering around campus and wondering if I'd ever make any friends. The second year of anything is always different — I'm more confident, but also less excited. I'm quick to identify the things I will come to hate before the end of the semester. I know whom I hope to see in my classes and whom I never want to work with on a group project. (There are a lot of group projects.)
I feel good about the year ahead, though. For one thing, I am done with organic chemistry forever. (THANK YOU, JEEBUS.) And it finally feels like all the science I've been stuffing in my brain for the last three years is coming together into something that makes sense, something that is related to nutrition. It's pretty exhilarating.
Being in the second year also means it's easier to figure out what I'm going to eat all day; I have my school food routine set. A snack in the morning, a lunch with lots of veggies and a piece of fruit, a baggie of trail mix and another piece of fruit on the drive home, and lots of water throughout the day. Rinse. Repeat.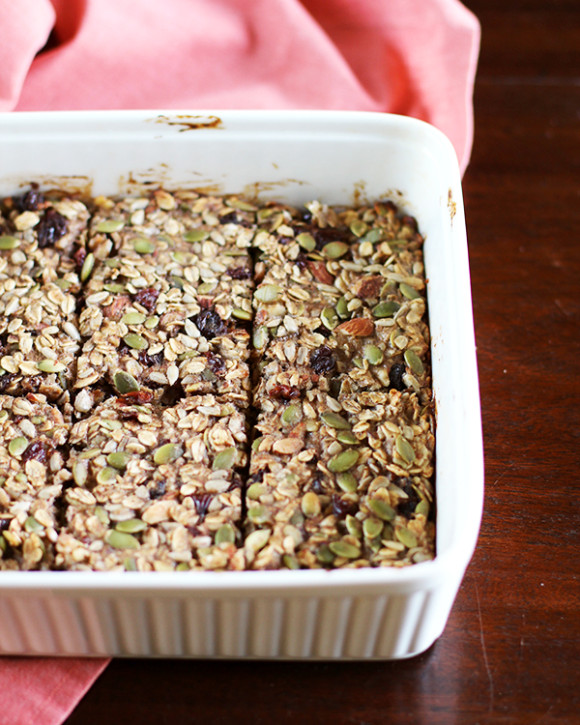 Last year I experimented with making weird homemade snack bars that more often than not were filling, but kind of gross. You know those recipes? The ones that aren't bad enough to throw away, but that you'd only feed to someone else with plenty of excuses and caveats.
A couple days before school started, I rediscovered Faith's recipe for 4-Ingredient Banana Oat Bars on The Kitchn and realized they could be the base for my dream granola bar — chewy, a little crisp at the edges and not very sweet.
A couple batches later and I am hooked. My version substitutes sunflower seeds and pepitas for half of the oats and also includes some chopped walnuts. They are filling but not dense like a sad hippie cookie. They are chewy with crisp edges. They are not too sweet. I've been making them and freezing them individually wrapped, so I just grab one in the morning and tuck it into my lunch bag. It's thawed enough to eat just before my morning class and filling enough to see me through until lunch several hours later.
Let's hope my second year in school turns out as well as my second go at homemade snack bars.
{ read more }