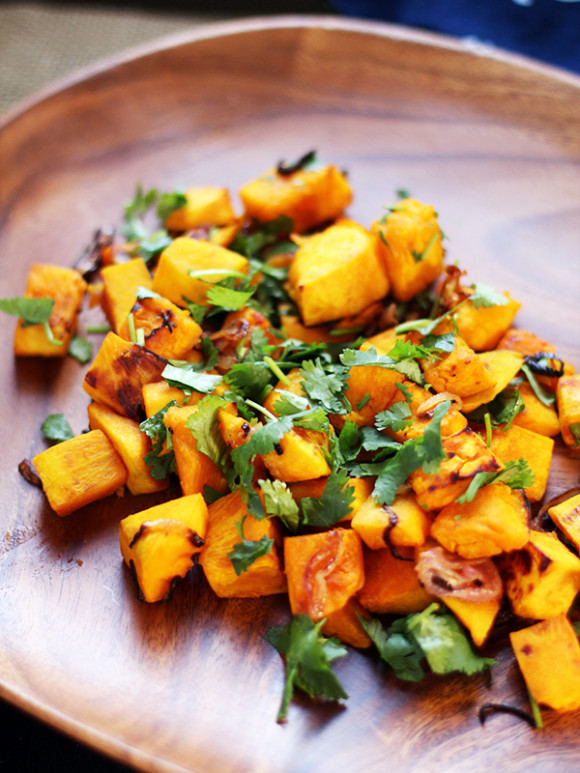 First of all, thank you for all your kind comments in response to my big news! It's been a whirlwind couple of weeks as I traveled to Columbus, OH to spend a week brainstorming and cooking and geeking out on kitchen minutiae with my fellow editors at The Kitchn on our annual retreat, then on to Massachusetts to spend some time with Rob's family. We got home just in time for me to start the new school semester on the same day that we found out another piece of big news: we're having a boy!
Despite my return to the time-crunch of balancing work and school, I've been motivated to cook a lot since getting back to town. My diet always goes out of whack when I travel and there is no better reset button than a solid week of home-cooked, veggie-heavy meals. I like making big batches of roasted vegetables that I can eat throughout the week as a snack or alongside a sandwich at lunch or a quick omelet at dinner.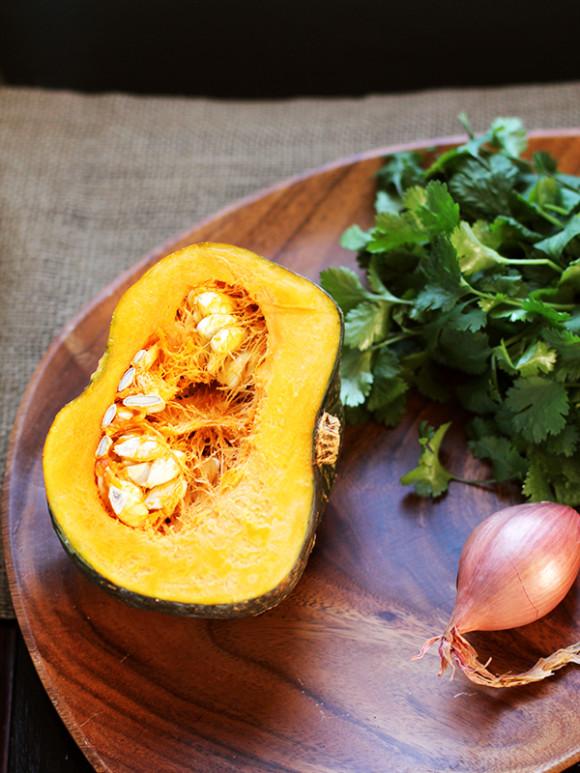 But plain roasted veggies need a little jazzing up once in awhile. Last winter I was all about tossing them with my favorite miso-lime dressing, but this year my new obsession is eating them "Thai-style," flecked with crispy shallots that roast alongside the vegetables, dressed with a combination of citrus, rice vinegar and funky fish sauce, and tossed with a big handful of cilantro.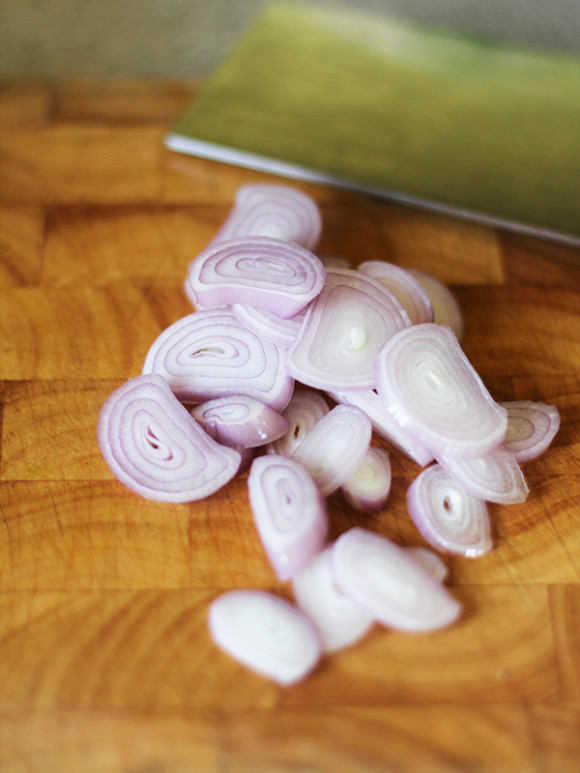 I was inspired by a roasted potato dish I tried at Forage, one of my favorite local spots, and while the original was freaking delicious, there is no need to confine yourself to white potatoes. Or kabocha squash, for that matter — it's just what I happened to have on hand. I've tried this recipe with cauliflower, brussels sprouts and other winter squash like butternut as well, and all are tasty. (Cauliflower is especially good.)
Bonus tip: here's why I use my ugliest, gnarliest baking sheet to roast vegetables — and why you should too!
Let me be clear: this is not actually related to any Thai dish that I know of, but the flavors are particularly Southeast Asian, in that bright umami way that brings a little sunshine into even the darkest winter weather. We're doing all right in the sunshine department here in Southern California, but if you live somewhere that could use some light, see if this recipe helps you dream of warmer days.