It feels right to start with eggs. No matter what, there are almost always eggs in my fridge, eggs and some kind of cheese and a small handful of herbs. And there you have it, even on the busiest, longest, most I'm-tired-I-don't-want-to-cook night: an omelet.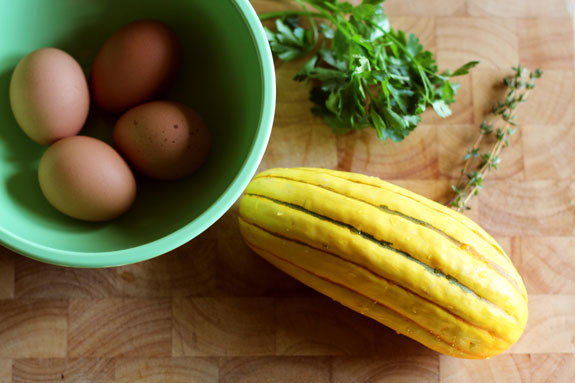 Except when an omelet seems kind of boring and you have roasted squash on the mind. Then you make this thing. I don't know what to call it. It's thinner than a frittata and not browned on top. It's thicker than a pancake. And it's pretty much nothing like a quiche. Even though it's not quite right, let's call it an egg crepe, because it sounds pretty. And this pretty herb-speckled not-frittata needs a nice name to match.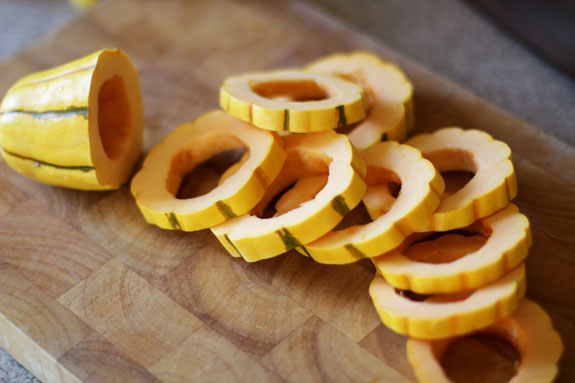 You know what else has a pretty name? Delicata squash. Acorn is cute and butternut sounds tasty, but delicata beats them all. If winter squash were girls in fifth grade, delicata would be the beautiful blonde one with the most expensive shoes. I like it anyway. It roasts up fast.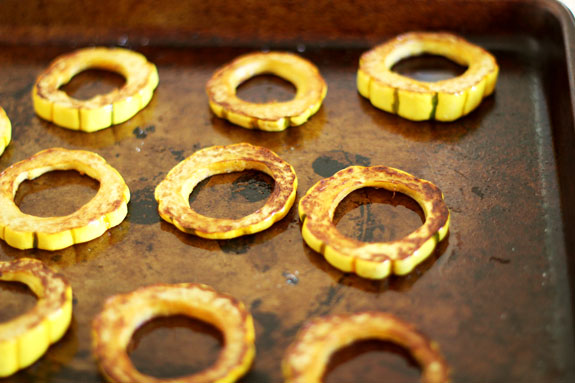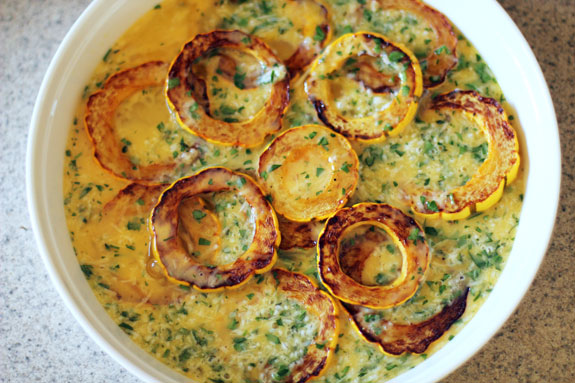 Fast enough for a weeknight meal or an impromptu lazy Saturday brunch, with a side of leftover lentils and a little arugula salad. Your pretty-princess delicata squash would approve.

{ read more }