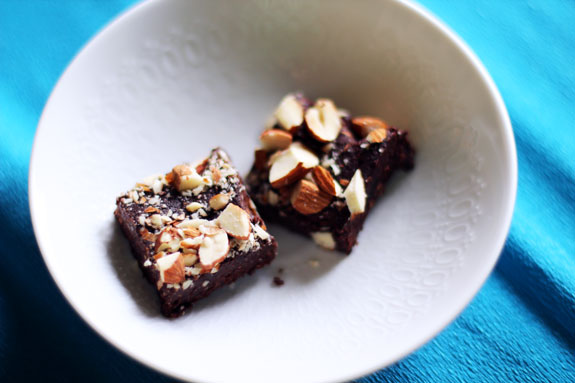 No matter how healthy my eating habits, I have one big weakness: sweets. Put a giant bowl of mac and cheese in front of me and I'll be able to stop eating after a few bites. Make it a big piece of cake or a pint of ice cream or a slice of warm pie and I make no promises.
I used to take down full-size ice cream sundaes at the age of two. They were from a local ice cream parlor called Betsy Ross, where the sundaes came topped with tiny paper American flags. I saved these, like a serial killer collecting trophies. I am a sweets killer. I show no mercy.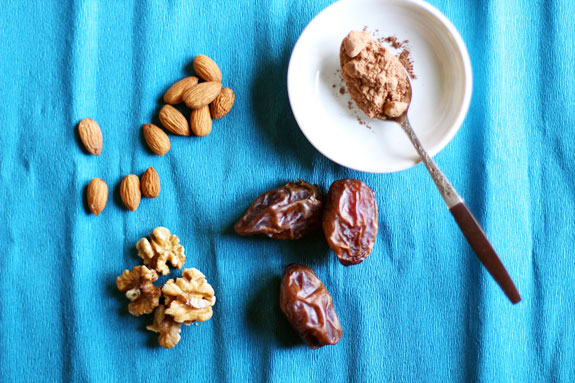 Needless to say, I'm always on the lookout for healthy-ish snacks that will satisfy my post-dinner sweets craving. Fresh fruit, dates, chocolate-covered dried cranberries, almonds and dried apples are the usual suspects. But as much as these snacks quiet the sweets monster, none are real desserts, not like a flourless chocolate cake with fresh whipped cream or a salted caramel tart.
But you know what is a real dessert? A brownie. What is special about this particular brownie is what isn't in it — it's vegan, gluten-free and raw — and the fact that it tastes rich and decadent, like a real dessert should.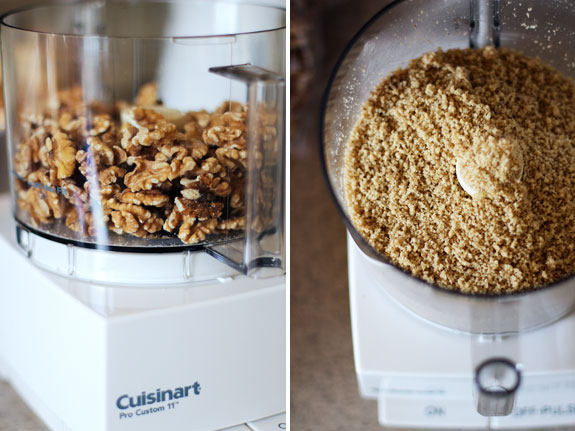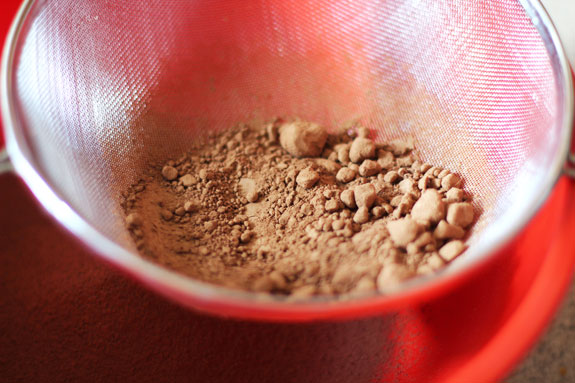 Raw pulverized walnuts and raw cacao powder take the place of the usual flour, butter and melted chocolate, while dates add sweetness and a fudgy texture. I didn't strictly make mine raw — I toasted the almonds in the oven! call the Raw Police! — but I was surprised by the nutritional difference between raw and regular cacao powder. The latter has significantly more fiber, iron and magnesium. It also costs a lot more, so feel free to use any good-quality cocoa powder; the brownies will still taste good.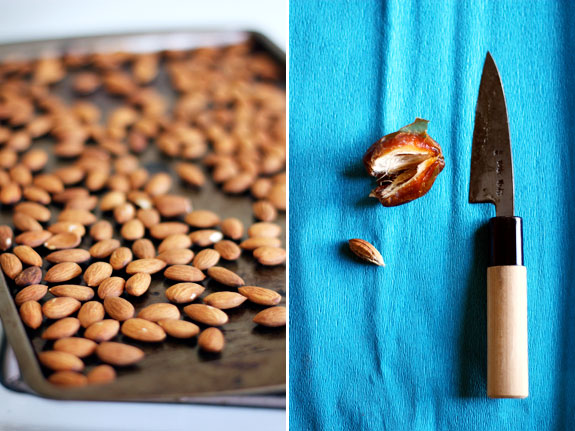 I made these particular brownies for a Paleo dinner party for my gym (happy one-year anniversary, CrossFit 323!), so these are also Paleo-friendly. I was told later that certain guests were found hiding outside with the platter at the end of the party, scarfing down the remaining brownies. Doesn't that sound like a real dessert to you?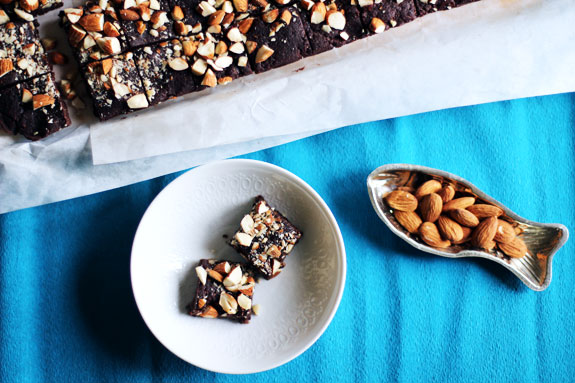 • Get the recipe: The Raw Brownie at My New Roots
I also wrote a brief review of this recipe on The Kitchn. That's how good it is — two write-ups in one week!