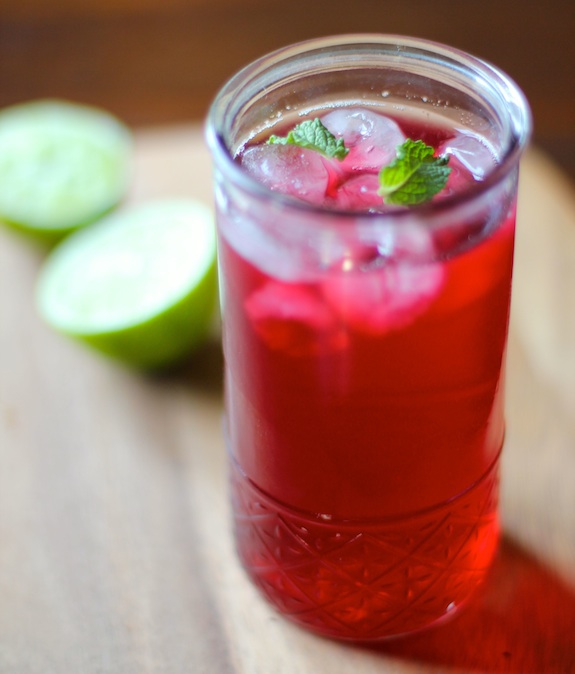 It's been a whirlwind of a summer: the past three weekends spent out of town, first with family, then with friends, then with strangers who became friends; two big work events that had me commuting to Malibu more times a week than should be legally allowed; and a new-ish bi-weekly recipe slot on The Kitchn, which is both a lot of fun and a lot of work.
That pretty much sums up this summer: both a lot of fun and a lot of work. But jamaica — jamaica is a lot of fun and almost no work, which is what I think summer should be.
Made with dried hibiscus flowers, jamaica is tart, refreshing and beautifully pink. It's my go-to drink at taco stands, where it is usually ladled from giant jars into big styrofoam cups. The truth is, when I try a new taco stand I am usually hoping for two things, neither of them taco related: 1) that their pickled carrots and jalapenos are made in the style I like, and 2) that the jamaica is good.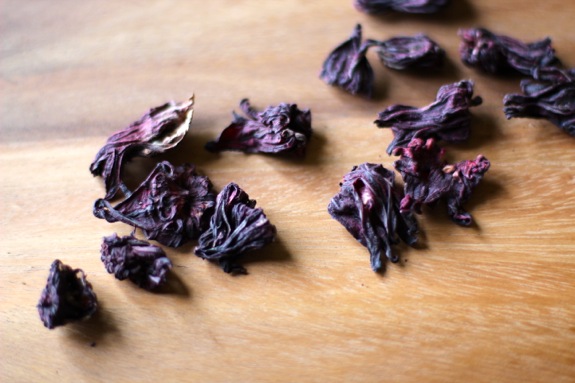 There is one way to make bad jamaica and that is to add too much sugar.
This is just my opinion, of course, totally biased because I love tartness and can't stand too-sweet drinks. Feel free to disagree; I just won't be ordering any jamaica from your taco stand, sorry. (I'll still try your pickled carrots though.)
The good news is that in addition to being a lot of fun and almost no work, jamaica is very easy to make as sweet or as tart as you like. It's also high in vitamin C and other antioxidants, and may help lower blood pressure.
Plus it tastes good in a margarita or mixed with rum. I'm just saying.