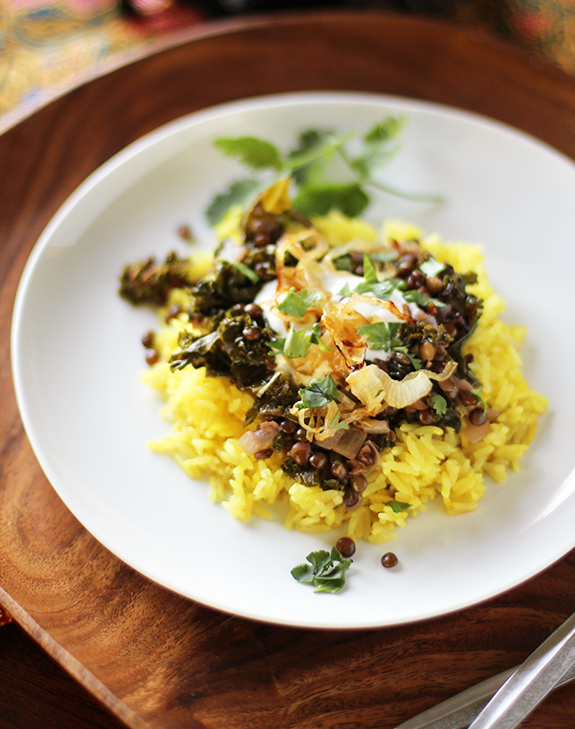 As I mentioned before, with the end of my full-time job and the approach of my first day of school (tomorrow!), I've been fixated on frugal meals that can be made in bulk and frozen in portions, for those nights when I'm too busy or tired to think about cooking. I know that the words "frugal," "bulk" and "frozen" don't usually connote deliciousness, but an exception can be made for mujadarah.
It's not much to look at, but this Middle Eastern dish of spiced lentils and rice is total comfort food: warm, fragrant and full of yummy bits and pieces like crispy caramelized onion, fresh herbs and yogurt. There are a million different versions of the dish — and a million different spellings, try mujaddara, mejadra, mujadarra… — and mine is, well, mine. I claim no authenticity.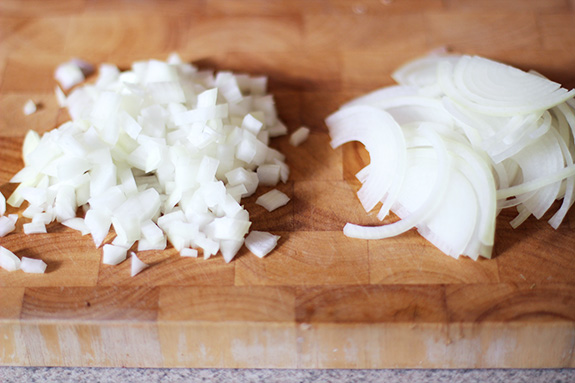 For one thing I cook the rice separately from the lentils, which isn't normal. But the rice I always serve it with is spiced on its own, with turmeric, cinnamon and cloves, and has to be cooked in its own pot. And the rice recipe is Indian, totally not normal.
I also like to throw in a bunch of kale or other greens to cook along with the lentils, so that the finished dish is a full meal with enough vegetables that I don't have to bother with making a side dish. Not normal. But more nutritious and I think even tastier.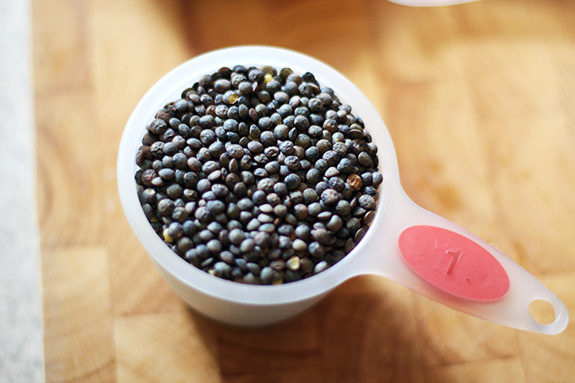 I've been making my particular mujadarah for the past six or seven years, probably about once a month. I often make it for one, sometimes I make it for little, casual dinner parties and once I made it, to rave reviews, for a group of ten on New Year's Day. There aren't many recipes with the same claim to fame. It may be frugal and freezable and perfect for making in bulk, but it's special all the same.