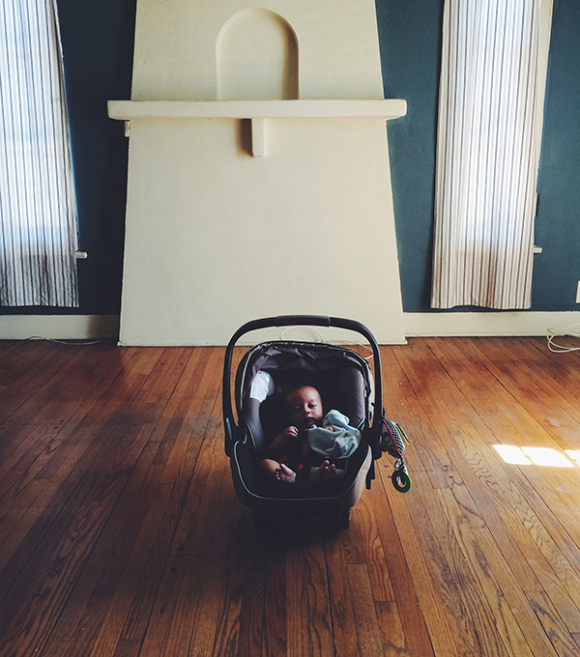 Oh, hello. It's been awhile.
If you've done the pregnancy math, you'll know that I had a baby in early June — a son! my beautiful boy — which would be reason enough for a blog hiatus. But then life turned upside-down a couple more times when, hilariously and improbably, five weeks after our baby was born Rob booked a part as a series regular on a spin-off of the most popular TV drama on the planet. A show that shoots in New Orleans. That needed him to be in New Orleans by the end of that week. For an indefinite amount of time.
For the next six weeks, I was alone with a newborn, a dog, a cat, an apartment that needed to be packed up and moved across the country, and my spinning, exhausted mind. It was without a doubt the most confusing six weeks of my life, full of gut-wrenching loneliness and terror, but also a huge, blinding love for my new son, as well as for my family and friends, who went all in and helped me in a thousand big and small ways that I will remember and feel grateful for to my dying day.
Somehow I survived. And now I live in New Orleans. It's been three weeks and our new life still doesn't quite feel real.
After this summer's kick in the throat, I'm very slowly getting back into the kitchen, feeling creaky and uncertain, but glad to be there. I miss my bountiful California farmers market and restaurant menus with plenty of veggie options, but I'm also excited to be living in a city with such a vibrant food culture and looking forward to soaking it in, one buttery, bready, blackened bite at a time.
So look for the return of recipes soon, and in the meantime if you have any recommendations for places to eat, shop for ingredients or just check out in NOLA, let me know!
{ 10 Comments }
{ Leave a Comment }