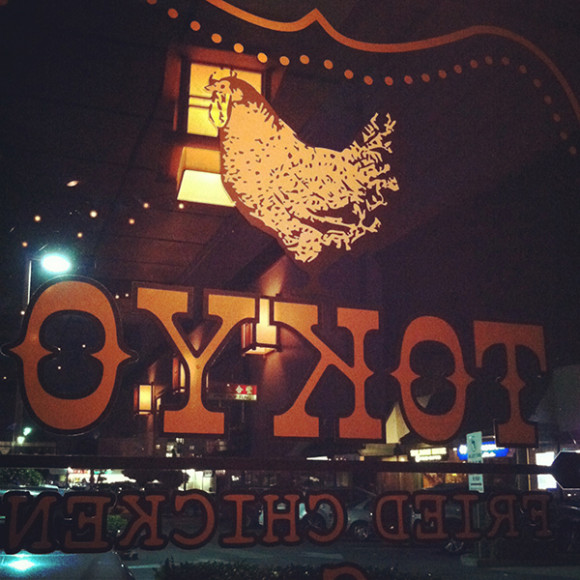 If you live in the LA area, get thee to Tokyo Fried Chicken Co. So good. (Follow me on Instagram: anjaliruth)
What I've been reading:
When Teams Lose, Fans Tackle Fatty Foods – New York Times
Mr. Richichi's eating habits, joined at the waistline with the N.F.L., were reflected in a recent study that investigated whether a football team's outcome had an effect on what fans ate the day after a game.
Just What The Doctor Ordered: Med Students Team With Chefs – NPR
"We basically learn how to take care of patients when things go wrong, which is sad," says Neha Solanki, a fourth-year medical student at Tulane. "I think that we need to learn how to be able to make nutritious meals and to discuss diet in an educated manner."
What Are Food Labels You Can Trust? Sorting Helpful Claims from Ridiculous Ones on Nutrition Facts Panels – EatingWell
Surprisingly, it's not the uninformed consumer who succumbs to healthy-sounding or healthy-looking products. The people who are most influenced "are the people who care about the food being ­organic, or pesticide-free, or free-range, or fat-free, or non-GMO," says Wansink. In other words, you.
Surviving Whole Foods – Huffington Post
The fact that I'm at Whole Foods on a Sunday finally sinks in when I join the end of the line…halfway down the dog food aisle. I suddenly realize that I'm dying to get out of this store. Maybe it's the lonely feeling of being a carnivore in a sea of vegans, or the newfound knowledge that some people's dogs eat better than I do, but mostly I think it's the fact that Yanni has been playing literally this entire time.
What I've been writing (at The Kitchn):
Put Down the Takeout Menu: 75+ Pantry Dinner Recipes for a Busy Week
5 Very Real, Very Sad Lunches from Sad Desk Lunch
I'm Tossing My Kitchen Sponge! What's the Best Dish Brush to Buy?
What I've been thinking about cooking:
Sweet Potato Salmon Cakes with Chipotle Mayo – Food52
Fresh Corn Grits with Oil-Poached Tomatoes – A Sweet Spoonful
Stovetop Mac and Cheese with Squash and Chorizo – Inquiring Chef
Have a great weekend!
{ Leave a Comment }