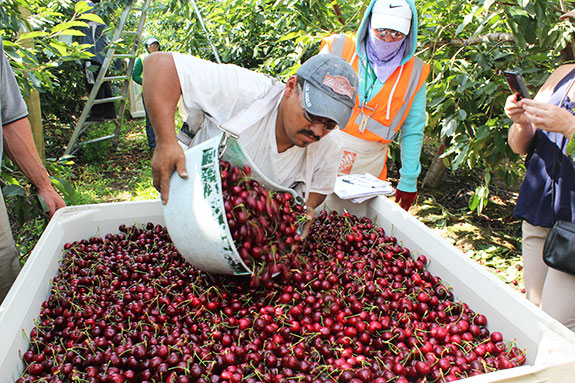 A couple weeks ago I went up to Yakima, WA to visit the fruit fields and cherry processing facility of Rainier Fruit Company. A cherry processing facility. Are you excited yet? You know that episode of The Simpsons where you see a glimpse of Milhouse having the time of his life at his dad's cracker factory? It was kind of like that for this fruit-loving lady.
Cherries are one of My Top 3 Fruits* and I learned so much during my day with Rainier, which I wrote about on The Kitchn earlier this week. I also ate the best cherries of my life, which I'm afraid have ruined me for all other cherries henceforth. I may need to move to Yakima.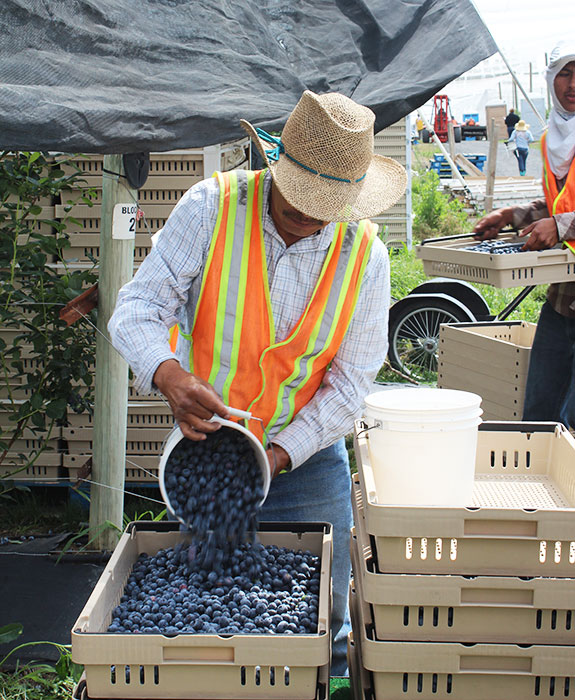 We also visited the company's organic blueberry fields and tried a few different varieties. Some interesting facts I learned about blueberries:
• During harvesting, the buckets the blueberries are put in never touch the ground, in order to avoid bacterial or fungal contamination. The pickers use special stands that keep the buckets off the ground.
• The white "bloom" on blueberries help protect them from rot, and should not be washed off until just before eating.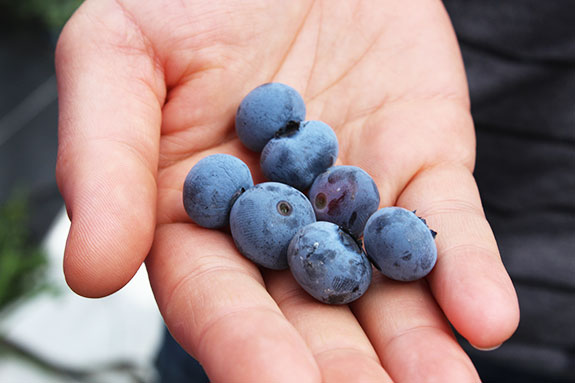 • Bees have to chew through the flower on blueberry bushes in order to pollinate them. Persistence!
• A blueberry is ready to pick when you can pull it off the branch with just the slightest amount of pressure.
• Falcons help protect organic blueberry fields! Read more about that in my other post about the trip for The Kitchn. I totally want to take up falconing now.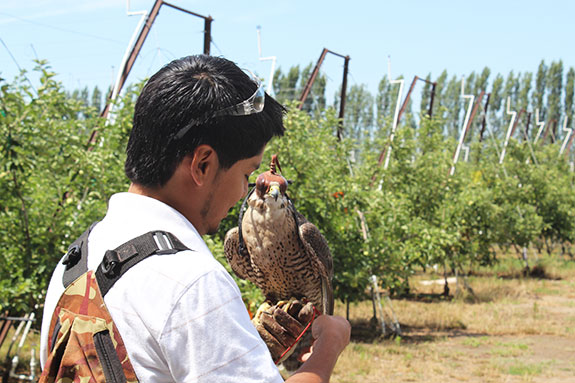 If all my travels involved really good fruit, sunshine and trained birds, I'd be a very happy person indeed.
* …Peaches and mangoes, if you're wondering.
(Information for this post was gathered during a press trip sponsored by Rainier Fruit Company and Whole Foods Market. All views and opinions expressed in this post are my personal views.)
{ 5 Comments }
{ Leave a Comment }