"You have a very cute baby!" said a woman standing next to Rob and me at the grocery store the other day. "Enjoy it. Mine is three years old now, and it's like they say, the days are long and the years are short."
Right before walking into the store, Rob had checked his email and found out his show is being renewed for a second season, which means we will be living in New Orleans for at least another year. Big news, huge news, which was instantly eclipsed by the immediate demands of grocery shopping with a seven-month-old. We forgot to talk about it again until we were halfway home. This seems to be the new order. The days are long and the years are short.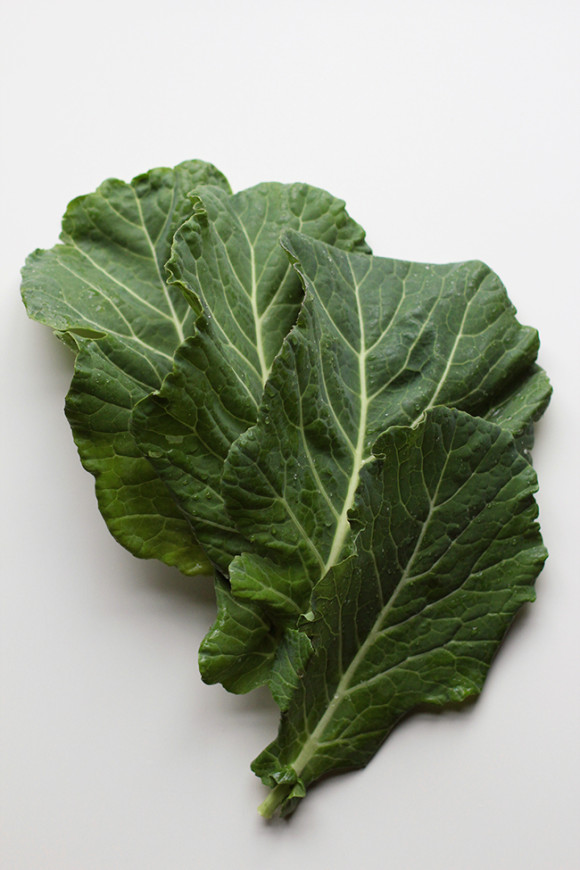 Somehow we've settled into a daily life here — walking the dog around our new neighborhood, waiting in line for po-boys, finding a dentist — without it ever really sinking in that we live here now. But now there's no denying: we're on our way to becoming residents, not just visitors.
When I first starting cooking here, in a short-term rental kitchen with someone else's tools, I felt totally lost. The ingredients were different. My pantry was sparse. Nothing I made felt right. But now, in my own kitchen with my own supplies, it's finally starting to click. I'm buying collard greens instead of Chinese broccoli, and experimenting with field peas and other new-to-me Southern ingredients. It's fun. And we need it, because dang it's hard to eat out and still eat healthy here.
Thankfully, it is easy to find beautiful local produce, along with locally- and sustainably-produced milk, eggs, meat and seafood, which makes eating in and eating well a lot easier. (And a lot cheaper than in LA!) So I've been playing around a bit in the kitchen, using NOLA ingredients with an LA mindset. Thus, green grits were born.
In my quest to both pump up traditionally heavy, dairy-laden dishes with vegetables and avoid making extra side dishes on tired weeknights, I am always trying to cram enough veggies into grain dishes to make them count as a full serving of green. (Or orange: this butternut squash barley risotto is a favorite.) I've discovered a love of grits here, but the usual restaurant treatment of equal parts butter and cheese isn't the only way to love them. This super-green version blends in a bunch of hearty winter greens and a bit of green onion for a savory porridge that tastes just as good with breakfast eggs as it does with a soupy scoop of beans or braised beef shank for dinner.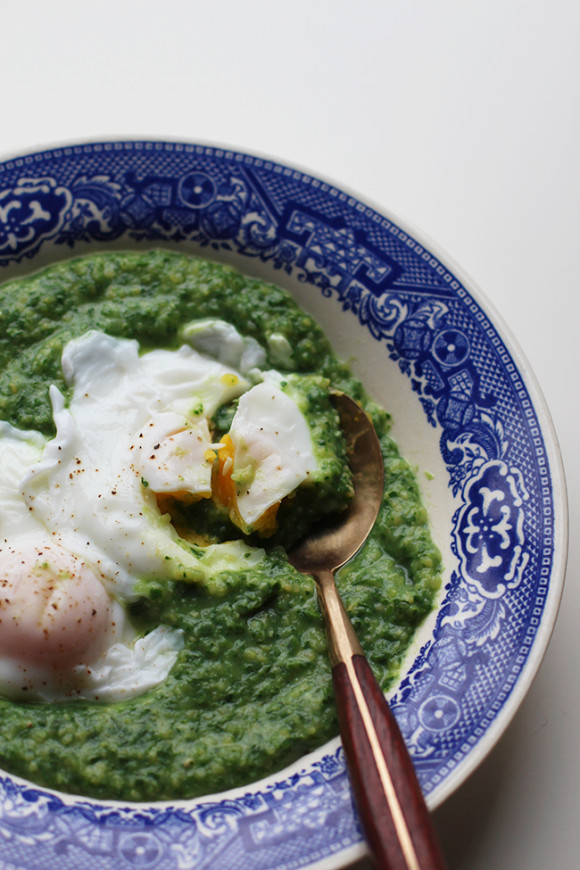 This is also a very flexible recipe. I like to go full-blast with an entire bunch of collard greens or kale, but if you or those you are feeding don't love greens, you may be better off with using a milder green like spinach, or using a smaller amount of greens. (Rob admitted to me he found the collard greens version of these grits too bitter. Fine! More for me!) For a slightly richer flavor, you can also stir in a handful of shredded cheese at the end.
Welcome to my world of Southern California cooking in the South. Things aren't very authentic here, but they taste pretty good — and make you feel a little better about that fried shrimp po-boy for lunch. { read more }