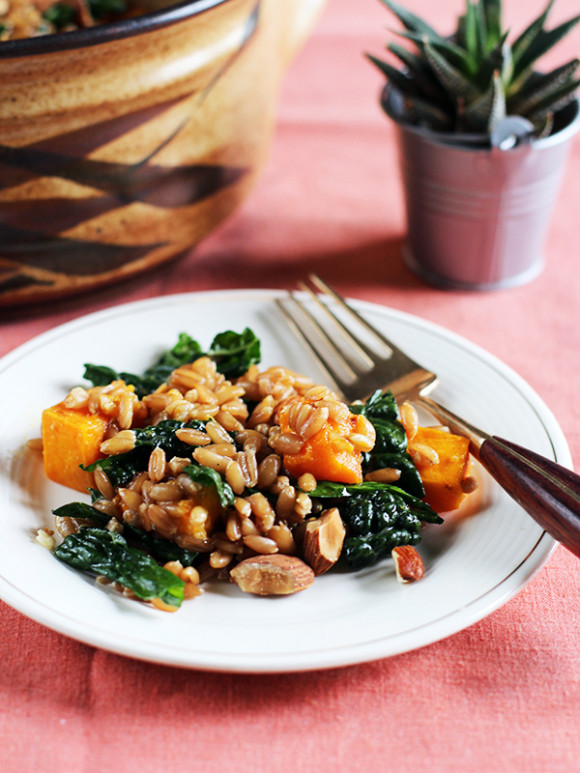 I thought I knew the quick and healthy weeknight meal game. It involved some extra work on the weekends, making beans in the slow cooker and freezing them. Or making a big batch of brown rice or other whole grains and freezing them in portions. I had healthy, long-cooking ingredients ready to go on even the busiest night.
And then I got a pressure cooker. And it has changed the game.
If you're like me, you've probably spent most of your life picturing a rattling pot suddenly exploding its contents over the ceiling whenever you heard the words pressure cooker. But the truth is that modern pressure cookers are a lot safer and quieter than those of the past, and cooks around the world use them to safely and reliable cook ingredients that would normally take hours in a matter of minutes.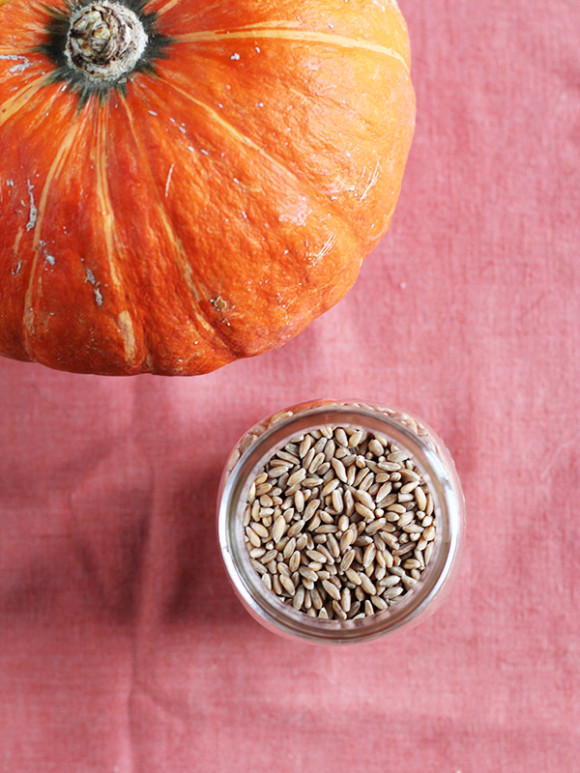 Still not convinced? I can cook perfect brown rice in 20 minutes. I can cook (soaked) dry beans in 12 minutes. TWELVE MINUTES.
I might have never had my eyes opened to the wonders of a pressure cooker if I hadn't received one to review for The Kitchn, but now I'm such a convert, I'm immediately buying another should the company request that I return theirs. (It happens sometimes.) In the meantime, I'm cooking with it as often as I can, finally digging into some of the beans and grains that have been languishing in my cupboard because I wasn't ready to commit to their long cooking times.
Like these rye berries, which I bought on a whim at Whole Foods. (You know about my whole grain hoarding problem.) Wheat berries, rye berries and other whole grains like this typically take at least an hour of simmering to become chewy and edible. In the pressure cooker, they took 22 minutes.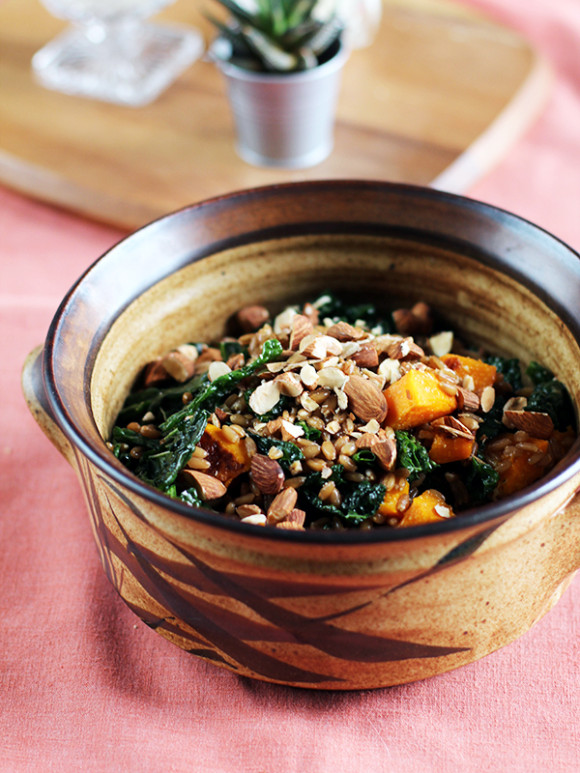 While the rye berries cooked, I roasted some cubes of pumpkin and washed half a bunch of kale. Yellow miso paste, rice vinegar, walnut oil and a little maple syrup combined into a salty-sweet dressing that soaked into all warm grains and vegetables, making a hearty salad with a lot of different textures to enjoy: soft squash, chewy rye berries and the crunch of chopped almonds.
Even if you don't have a pressure cooker, you can just cook the grains in a regular pot on the stove, or you can substitute a quicker-cooking grain like pearl barley. This salad tastes even better the longer it sits, so the leftovers are perfect for lunch the next day.
And someone had better warn Rob…I think I might be falling in love with my pressure cooker. { read more }